13 Halloween Movies for Chuckles and Shivers
Get ready for a bewitching journey through enchanting and spooky Halloween movies! Whether you crave family-friendly fun or hair-raising thrills, we've got your eerie decorations at House Of Party. Join us as we dive into the magic of Halloween!
Get ready for Halloween! In this blog, we'll explore a variety of movies for all ages and tastes. Plus, check out House of Party's bewitching decorations to transform your space into a Halloween wonderland. 🎃👻
Halloween Movies: Fun for Everyone! 🎃🎥
Halloween is a time for magic, mystery, and mayhem on the silver screen. It's a season where movie nights take on a special enchantment. From heartwarming tales of friendship to bone-chilling horrors, there's a Halloween movie for everyone. Let's explore the cinematic gems that will make your Halloween movie night truly Spook-tacular.
Family-Friendly Frights
For those seeking Halloween fun suitable for all ages, we have a list of delightful films that provide just the right amount of spookiness without nightmares.
Halloweentown:
Experience enchanting allure of this captivating Disney Channel Original Movie, set in a whimsical town where Halloween reigns supreme. Immerse yourself in its mesmerizing charm and get ready for an unforgettable adventure.
Scooby-Doo:
The Movie: Experience the live-action adaptation of the beloved classic cartoon series that combines mystery and humor.
Spine-Tingling Thrills
If you crave an extra dose of thrill and aren't afraid of spine-tingling moments, these movies offer an electrifying Halloween experience that will leave you exhilarated.
A Quiet Place:
This captivating film, starring Emily Blunt, masterfully balances suspenseful moments that keep you on the edge of your seat, without venturing into excessive scares.
Godzilla:
King of the Monsters: Brace yourself for awe-inspiring action as colossal creatures unleash havoc on an epic scale.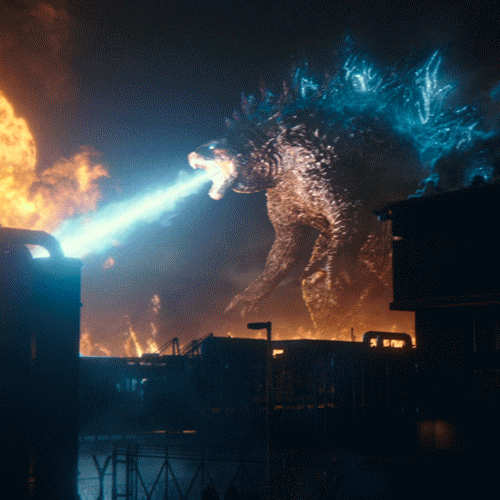 The Craft:
Embark on an enchanting journey with a coven of teenage witches in this spellbinding film, seamlessly blending supernatural thrills with compelling teenage drama.
The Mummy (1999):
Brendan Fraser and Rachel Weisz combine thrilling action, adventure, and humor in this timeless classic.
Signs:
Immerse yourself in the enigmatic realm of crop circles and otherworldly encounters in this suspenseful and captivating film.
Nostalgic Delights
For those who hold a deep appreciation for timeless classics and crave a delightful dose of nostalgia, these bewitching films effortlessly transport us back to the enchanting Halloweens of yesteryear.
The Nightmare Before Christmas:
Tim Burton's timeless masterpiece brilliantly weaves together the enchanting elements of Halloween and Christmas, crafting a delightfully gothic yet whimsical tale.
Hocus Pocus:
Experience the enchantment of "Hocus Pocus," where the delightful trio of Bette Midler, Sarah Jessica Parker, and Kathy Najimy cook up mischievous fun in this beloved Halloween masterpiece.
Casper:
Enjoy the heartwarming story of an enchanting ghost who forms a unique bond with a young girl in this family classic.
Beetlejuice:
is a remarkable dark comedy that features an exceptional ensemble cast, including the talented Michael Keaton, Alec Baldwin, and Winona Ryder. This beautifully crafted film takes audiences on a captivating journey into the afterlife.
Labyrinth:
David Bowie's amazing acting and the transcendental nature of this movie is spectacular. A fantastical world brimming with magic and unforgettable music in this captivating film.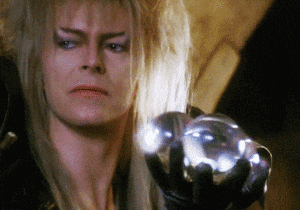 Little Shop of Horrors:
Immerse yourself in a delightful musical extravaganza where you'll find yourself compelled to sing along with iconic tunes. This captivating production revolves around a fascinating tale of a carnivorous plant, striking a perfect balance between comedy and horror, leaving you thoroughly entertained.
Set The Mood
As you prepare for your spook-tacular Halloween movie night, don't forget to set the stage with bewitching decorations from House of Party. From balloon garland kits to stylish Banners, they have everything you need to create a memorable Halloween atmosphere. Whether you're watching with family, friends, or just enjoying some solo scares, these Halloween movie selections will make your night unforgettable. So, grab the popcorn, dim the lights, and let the Halloween movie marathon begin! Happy haunting!
As you plan your Halloween movie night, remember that it's not just about the films; it's about creating an enchanting atmosphere. House of Party has an array of bewitching decorations to elevate your movie night into a memorable event. So, gather your loved ones, pick a film from our enchanting selection, and let the magic of Halloween fill your home. Whether it's a heartwarming tale of family and magic or a thrilling adventure in a supernatural world, these Halloween movies are perfect for all ages. Enjoy your cinematic journey through the Spooktacular!