Your Ultimate Hocus Pocus Halloween Party Guide
Welcome, fellow Halloween enthusiasts! As we gear up for the spookiest season of the year, there's one tradition that's dear to our hearts: watching the iconic witchcraft comedy, "Hocus Pocus." Whether you're a diehard fan or a newcomer to the Sanderson sisters' mischief, there's something undeniably magical about this Halloween classic. But this year, there's a twist in the cauldron – the long-awaited sequel, "Hocus Pocus 2." In this blog, we'll not only dive into the bewitching world of this new installment but also show you how to throw an unforgettable Hocus Pocus-themed Halloween party.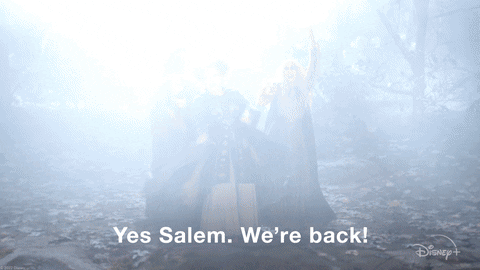 Capturing the Essence of Hocus Pocus 2
Let's start by delving into the magical realm of "Hocus Pocus 2." The sequel attempts to recapture the enchantment of the 1993 original but falls short in some aspects. Like any sequel, it faces the challenge of living up to the iconic scenes and memorable moments of the first film. While it goes all out in trying to recreate the magic, it occasionally feels derivative rather than fresh.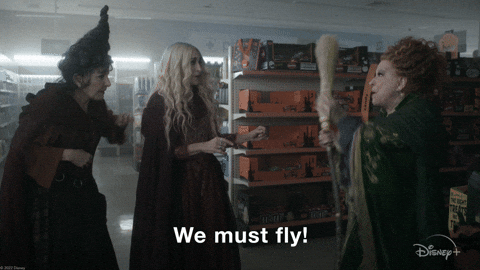 Now, how do we translate this cinematic magic into a real-world Halloween celebration? One word: Decorations. Just like the extravagant musical sequences in the movie, your party venue should be adorned with Hocus Pocus-themed Banners and Balloons. These visually stunning decorations will set the tone and transport your guests into the Sanderson sisters' world.
Conjuring Up a Hocus Pocus Atmosphere
As the Sanderson sisters' resurrection plays a pivotal role in "Hocus Pocus 2," let's create an atmosphere that mirrors this bewitching moment. Imagine your guests walking into a room filled with eerie charm and anticipation. To achieve this, consider a Balloon Garland Kit that's both Halloween-appropriate and aesthetically pleasing. This kit can serve as a backdrop for your party, creating a spellbinding ambiance.
Embracing the Sanderson Sisters' Mischief
One of the highlights of "Hocus Pocus 2" is the return of the iconic witches, portrayed by Bette Midler, Sarah Jessica Parker, and Kathy Najimy. Their enthusiasm for reprising their roles is infectious, and their campy performances are a true delight. While we may not have actual witches at our party, we can certainly channel their mischievous spirit.
To create a sense of nostalgia and playful mischief, incorporate Witch's Spell-themed decorations. Think cauldron-shaped bowls for treats and witch hat decorations. These small touches will infuse your party with the enchanting essence of the Sanderson sisters.
Brewing Up Magic with Latex Balloons
Now, let's talk about the little details that make a big difference. Latex balloons can be your secret ingredient to a truly magical Hocus Pocus-themed party. They come in various designs, including witch hats, broomsticks, and black cats, all of which perfectly capture the essence of the movie.
Imagine your guests enjoying the company of these playful balloons as they explore your Halloween wonderland. It's these subtle touches that turn a regular gathering into an unforgettable experience.
A Spellbinding Celebration Awaits
In conclusion, "Hocus Pocus 2" may have its quirks, but it's still a magical addition to our Halloween traditions. While the sequel strives to recapture the allure of the original, we can take inspiration from its enchanting world to create an extraordinary Halloween party.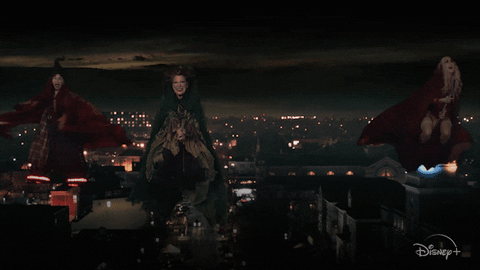 With the right decorations, such as banners, balloons, and themed accessories, you can transport your guests into the bewitching realm of the Sanderson sisters. So, gather your friends, put on your best witch's hat, and let's celebrate this Halloween with a party that even Winifred, Sarah, and Mary would approve of.
Now, go forth, plan your Hocus Pocus-themed Halloween bash, and make this year's celebration truly spellbinding. Don't forget to share your enchanting moments with us – we can't wait to see your magical creations! Happy Halloween! 🎃🔮