DIY Outdoor Halloween Crafts for a Spine-Tingling Party
Has Hallows Eve just dawned upon you? Late or Early, either way, it's a great time to start some spooky Halloween crafting! Get ready to immerse yourself in a world of DIY magic and spooky delights that you can enjoy with your kids (parental supervision highly advised). Whether you're planning a spine-tingling party or just want to spruce up your home with the little ones, we're here to inspire your artistic journey. House of Party presents a collection of bewitching crafting ideas and also offers an array of Halloween-themed products for those who prefer ready-made magic.
Reawakening Your Halloween Spirit
Prepare to embark on a journey of creative expression with our Halloween crafts that cater to all ages. Get ready to take your Halloween celebrations up a notch with our enchanting instant magic Party boxes. From kid-friendly projects to adult creations, we've got your Halloween décor covered. Let's dive into the magical world of Halloween crafts and unleash your inner artist. 
Crafts that Cast a Spell
Discover the thrill of crafting with these eerie yet charming ideas that range from spine-chilling to adorably spooky.
Whether you're hosting a haunted house party or just transforming your living room into a haunted haven, crafting can set the perfect stage. Engage in the magic of creating puppet monsters and finger puppets that breathe life into your Halloween fantasies. These crafts offer not just amusement but also bonding opportunities as you work on them with your little goblins.
Crafty Halloween treats like spider cookies and monster lollipops can add a sweet twist to your celebration. These edible creations make for both delightful decorations and tasty treats that won't last long on the table.
And what's Halloween without pumpkin decorating? Dive into the art of crafting a pumpkin fairy house, transforming it into a charming dwelling for magical creatures. Incase you want the easy way out and need some last minute ideas to boost your witchy abode, explore these 10 Spooky Halloween Party Ideas!
Enchanting Home Decor
Step into the realm of DIY Halloween decorations that add allure and enchantment to every corner of your space.
From spooky bird houses to ghostly napkins, your Halloween decorations can range from vintage charm to simple elegance. Painted wooden bird houses with black acrylic paint become hauntingly beautiful abodes when filled with paper ghosts or fake birds. Stretch fake spider webs over these houses for an added eerie touch, and hang paper bats above to complete the picture.
Ghost napkins made from tissue paper offer a fun way to set the table while involving kids in the setup process. Paper cutouts featuring spiders, bones, and skulls can turn your space into a macabre masterpiece. By following simple templates, you and your family can enjoy a collaborative crafting venture.
If you aren't in a witchy crafty mood, pick up our ready-made-magic, Halloween Paper Fans Decoration.
A Touch of Vintage Spook
Integrate nostalgia into your Halloween décor with vintage-inspired crafts that transport you to Halloweens of yesteryears.
Rickrack bats pumpkins, a blend of old-fashioned flair and creativity, are easy to create. Let the zigzag trim add personality to your farmstand pumpkins. The addition of miniature bats formed from wire brings a touch of whimsy to the scene. 
Vintage Halloween masks can be repurposed to fashion a distinctive wreath that stands out on your door. Alternatively, let your inner artists draw their own set of masks for a personal touch.
Black is back, and never went out of style! Just like our freaky foil balloons. Bats, Ghosts and Witchyness for all.
Charming Pumpkin Paper Crafts
Learn how to make stunning paper pumpkins that capture the essence of the season.
These paper pumpkins are easier to create than they appear. Choose colored or patterned paper to cut into strips, creating accordion-style folds. By taping two sets of these strips together, you'll form various-sized circles. After gluing the circles into medallions, stack them atop one another, creating a captivating paper pumpkin. With added stick stems, paper leaves, and twine accents, these creations become unique and charming fall decorations.
Whether the pumpkin works or doesn't, you should set up beautiful balloons and what better than our Candy-Corn, Trick or Treat, Pumpkin Themed Balloons
Spook-tacular Garland Elegance
Craft a festive Halloween garland to adorn your space with our easy-to-follow tutorial.
With vintage book pages, you can fashion a boo-worthy garland. By tracing letters and attaching them to black construction paper, you'll have ghostly messages that float in the air. Further elevate your décor with the use of black rick-rack, adding texture and dimension.
But if the spooky vibes become too much, and before the clock strikes 12, make sure to set something up. Find our easy to set up Halloween Balloon Garlands here!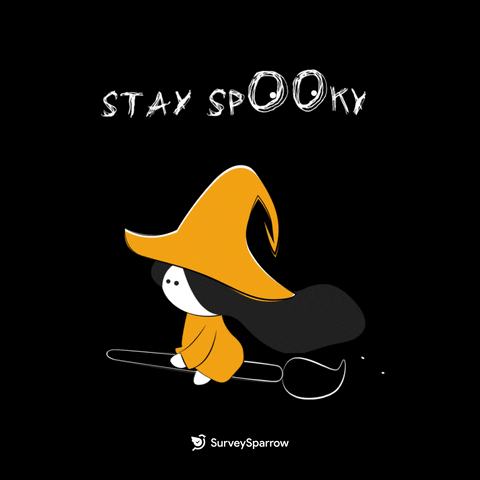 The DIY Possibilities are Endless
Discover the boundless scope of DIY Halloween decorations that transform your home into a spooktacular haven.
From the front door to the dining room, every corner of your home can be infused with DIY Halloween magic. Embrace pumpkin-themed projects, indulge in intricate wall hangings, and experiment with a myriad of crafting possibilities. Whether you're hosting a party or just want to create a bewitching atmosphere, our crafting ideas offer something for every artistic soul.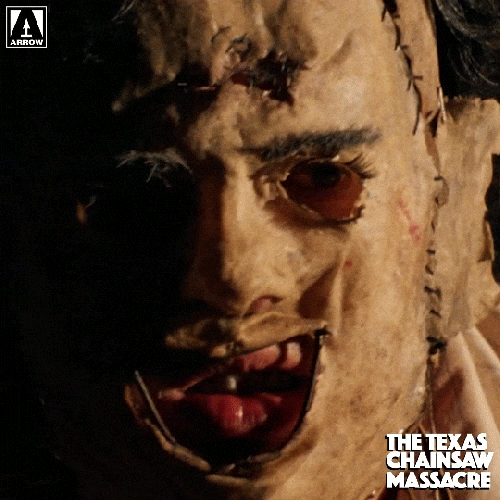 As you prepare for Halloween, remember that crafting is a magical journey that goes beyond mere decoration. It's about infusing your space with your unique touch, creating memories, and embracing the spirit of the season. And if you're looking for quick solutions, House of Party offers a range of Halloween-themed products that ensure your festivities are as enchanting as they are effortless. So let your creative spirit roam free, and make this Halloween a truly memorable one.
Now, it's time to turn off the lights, grab your crafting supplies, and let the magic unfold. Happy Halloween crafting! (please don't run with scissors, in the dark, or do, nature has its ways)